Welcome to Odessa Upper Elementary!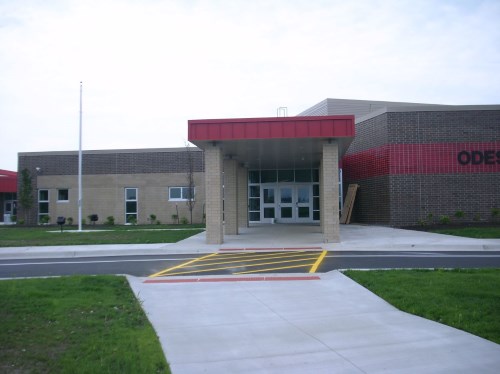 ODESSA UPPER ELEMENTARY
1100 W. Cox School Rd, Odessa, MO 64076
Phone: 816-633-5396 Fax: 816-633-4299
Principal: Chris Doering

Assistant Principal: Amanda Smith

Admin Assistant:

Tori Purifoy

Counselor: Victoria So
Admin Assistant: Andrea Snedeger
Outreach Worker:

Andi Phillips
Odessa Upper Elementary Bulletin
The mission of OUE is to teach students to become responsible learners.
"Be Somebody Who Makes Everybody Feel Like a Somebody"
Go Bulldogs!
Arrival/Dismissal Times
7:20 am – Supervision Begins/Cafeteria opens
7:45 am – School begins
2:15 pm – Car rider pick-up lane opens
2:55 pm- School dismisses
*Early release day dismissal @ 12:10 pm